Rage Against the Media turned out to protest Al "Al Jazeera" Gore when he spoke at the Saban Theatre in Beverly Hills on February 11th. 
The key lesson for us was how effective the media is at supporting the "progressive" narrative.  Those waiting in line to see him speak were all fervent believers in the perils of "Global Warming/Climate Change/Extreme Weather", they thought the "Arab Spring" was an excellent thing, and they were fully supportive of Al Jazeera's presence in the United States, applauding them as "excellent journalists."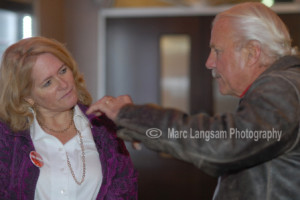 for more photos, click here, then click on the "Al Gore" tab
PROTESTS LIKE OURS are the ONLY TIME people hear a  DIFFERENT SIDE.  
IF WE DON'T SPEAK UP, WHO WILL?