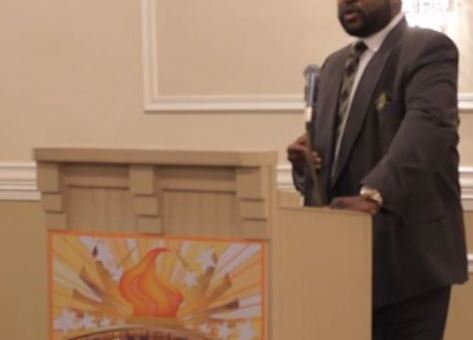 Edward Cage has been on our radar for quite a while because of his brash, unapologetic posts and video clips on Facebook.  An outspoken black conservative who radiates power, conviction and a  profound love of this country, Edward has long stood out because of his refusal to succumb to cultural pressures and instead to live by this truth: victimhood is the path to slavery, and the way to cast off the chains is to be self-reliant.  As he says in his talk, "If you're trying to help me, let me help myself."
We were delighted Edward joined us at TruthFest, and his talk was a highlight of the event.   You can follow Edward on twitter @I_AmAmerica and stay tuned for more videos from this unique and remarkable event.
You can also watch his interview with Democracy Broadcast's Scott Jacobs here.