RATM Stuff!
Hold on folks, we have a bunch of swag for sale, the purchase of which helps us fund this effort.
We're currently using Zazzle as our storefront.  If you click the link below you'll be taken off our site to the Zazzle site where you can help us out by purchasing Tee-shirts, hats, mugs, of course bumper stickers and some great 'stop sign' pins and Fridge magnets.
Click the Stop sign to be redirected to our store: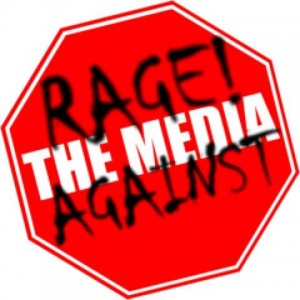 We have some GREAT stuff: T-Shirts, Mugs, Bumper Stickers, Pins and Baseball Caps.  Help us out by making a purchase.
Contact us on our Contact Page or
email MediaRage2012@gmail.com