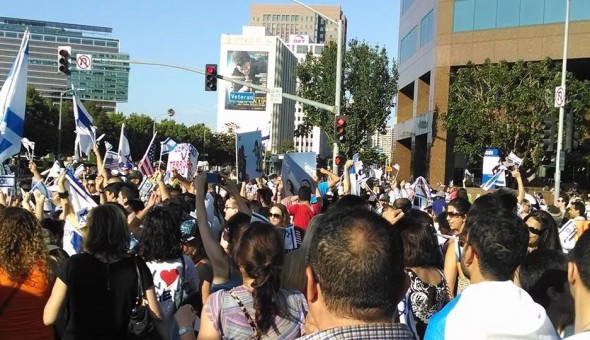 Today between 1500 and 2000 joyous and impassioned people came out to StandWithUs'  "Solidarity Rally for Israel" here in Los Angeles.

In this interview with Scott Jacobs of Democracy Broadcasting News, Evan Sayet describes the event, and building on his "Unified Field Theory of Liberalism," explains the media's refusal to report the truth about Israel generally, and their lack of coverage of this event specifically.
 
video credit: Scott Jacobs of Democracy Broadcasting News

Be sure to watch Evan's speech at the Conservative Forum on the subject of Media Bias.
Karen Siegemund is the founder and director of the activist organization "RAGE AGAINST THE MEDIA" which fights against media bias and corruption. Karen has a bachelor's degree in applied mathematics, a master's degree in international relations, and a doctorate in Education and American culture, and has worked as a scientist, an educator, and now an activist.